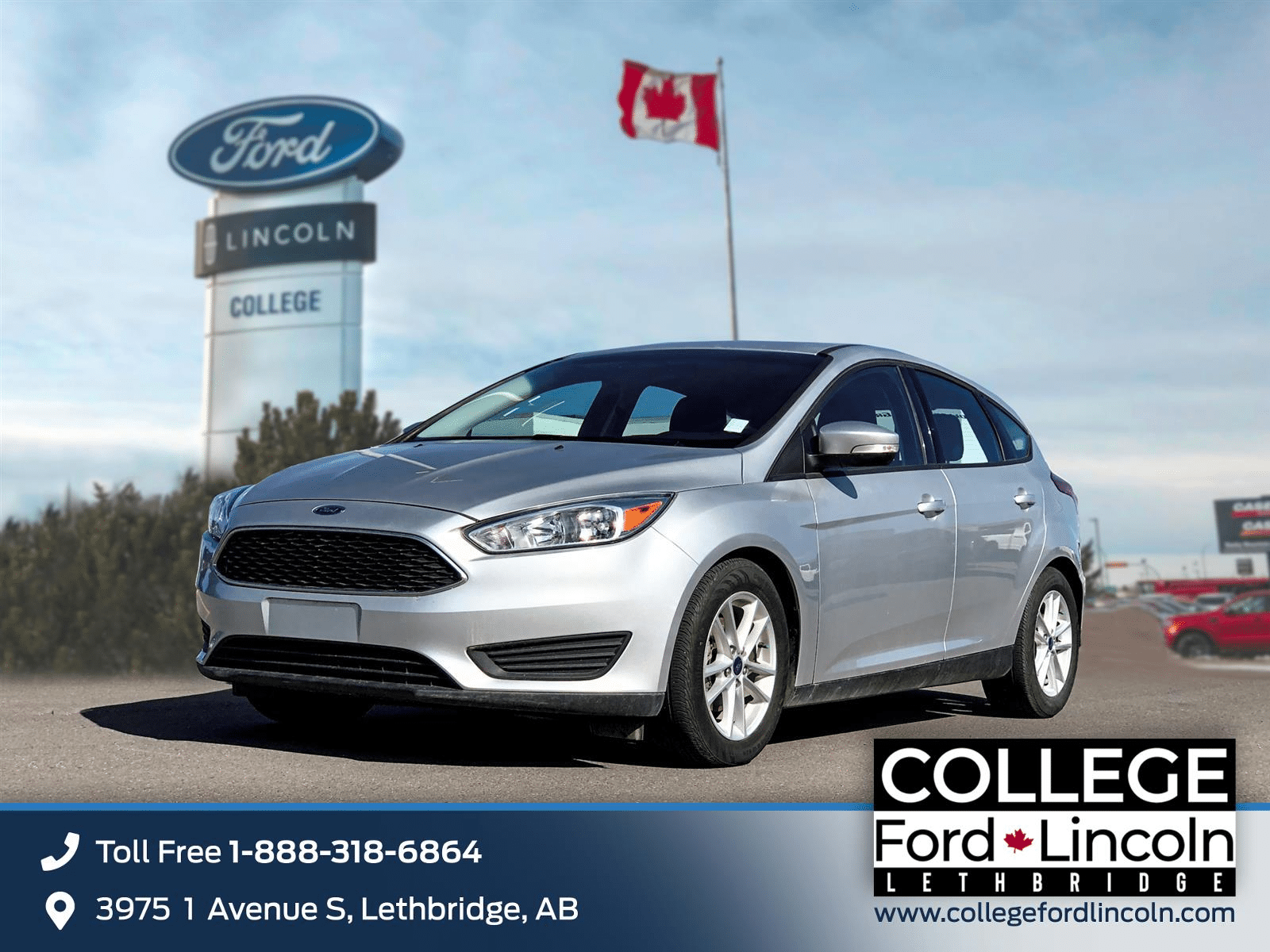 Want to be the most successful car shopper on the market? We want that for you, too!
Buying a car, from the online search process to the test drives to the final paperwork, can be a bit overwhelming. In order to find the best car for you and your family at a price that fits your budget, you have to do your homework and find a team that cares about helping you along the way.
Here, our team at College Ford Lincoln in Alberta has put together a list of the top seven things all successful car shoppers do. Take a minute to look through our list, jot down some notes, and try them out for yourself!
1. Plan ahead.
This one may seem a little obvious, but it's essential. If you don't know what you're looking for, you will never find it. Keep track of what matters to you in a new or used car. Prioritize your preferences, and make lists of what you like and what you don't like when you try out the cars in person.
We're big fans of brainstorming here at College Lincoln Ford, and we encourage you to talk with your family and friends about what to look for - then put it on paper! Which features are must-haves for your car? What are a few dealbreakers? What are the core factors that will make you feel happy with your car in 5 years? Focus on these things and keep a list of them with you when you go out and explore options.
2. Keep an open mind...
More than likely, the car of your actual dreams either doesn't exist (bring on the flying cars!) or is out of your price range (Lamborghinis are very cool, but we don't really see them flying off the lots every day). Be reasonable about your wants, but stay true to your needs.
Don't be afraid to test-drive cars you may not be in absolute love with at first sight. After talking to one of our experts at the dealership, they will probably suggest a few options that fit the criteria you've presented. It doesn't hurt to try them out! Maybe you'll fall in love as soon as you get behind the wheel. The car in your head may not be as good of a fit as the one you find on the lot, so keep an open mind as you look around.
3. ...But don't sacrifice what you really need.
Again, if it's something you know you need, then make it a priority to find a car with that feature! We will never try to persuade you to cut back on your requirements. If you need seven seats to fit your family, then don't look at smaller cars with insufficient space.
Safety is critical, and we want to make sure you get a car you feel safe and secure driving. If you need a backup camera, we'll make sure you get one. Blind-spot sensors? We have tons of cars with those. Just say the word, and our College Ford Lincoln team will find a car that fits your needs.
4. Try everything twice.
As you've probably heard more than once, you never know until you try. Test drives are available for a reason, so take advantage of them! Even if you love a car immediately, you might feel differently after test driving others, so make sure to take a couple laps on separate occasions to make sure you feel comfortable.
You're not inconveniencing anyone by taking your time, and the more familiar you are with your new minivan, SUV, sedan or truck, the more confident you'll feel as you drive it off the lot and off to your home!
5. Take deep breaths.
Again, this one sounds simple, but it's important throughout this process to relax. This may be a slightly life-changing decision financially because of the payments, but the world will not end if you choose the red car over the blue car. Trust your instincts and let the process happen.
Once you've done the hard part of brainstorming and solidifying your priorities, you really can just experiment and have fun trying new things. Inhale, exhale, and roll the windows down during your test drive - why not?
6. Listen to people you trust.
Your friends and family care about you, and since this decision of buying a car matters to you, they will care about it too. Successful car shoppers do their research and aren't afraid to ask for help. While you shouldn't base your choice solely on whether your mother approves, it doesn't hurt to check in with people who have been through the process before and see if they have any tips or advice.
After that, it's important to visit dealerships where you trust the expertise of the people showing you the cars. If it's not a good fit and you don't feel comfortable, shop somewhere else. You're not committed anywhere until you sign on the dotted line, so shop around!
7. Remember the end result to stay motivated and excited!
This process is not meant to be endless torture - it's supposed to be fun! Go back to the reasons why you want and need a new car, and keep those things in mind as you look around. Successful car shoppers are excited to try out a wide variety of vehicles, and they let their excitement fuel their research and dealership trips.
You want what's best for you and your family, and so do we. Stop by our College Ford Lincoln location here in Alberta, and we'll help you pick the right car for you to drive home!