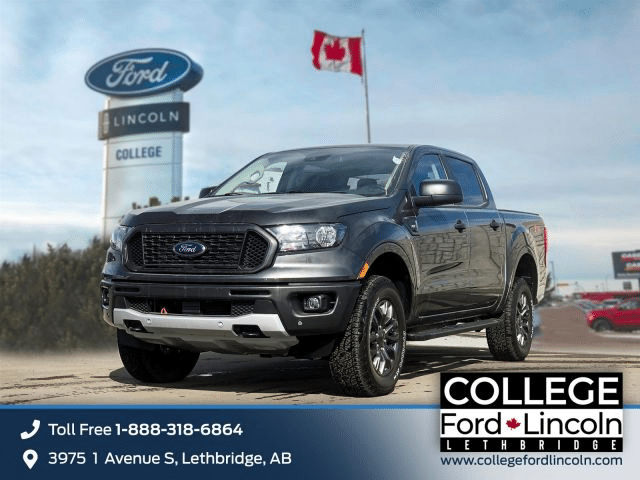 While commercials on TV make it seem fun and easy, buying a new car can seem a little scary and stressful at first. When you're looking for a new family vehicle, millions of questions may float through your mind.
Which car will fit in our budget? What type of car should we look for? Which company can we trust? Where do we start our search? How do I find a car that will make me look as ridiculously happy while I sit in traffic as these friends look on a road trip in the TV commercial?
These questions can spiral out of control and cause some intense and overwhelming feelings, which feels like a workout for your brain. So for the next few minutes, we want you to sit back and take a deep breath. Here at College Ford Lincoln, we've got things handled.
We'd like to share some tips with you to keep in mind as you start shopping for a vehicle. The car-buying process is something we tackle every day, and we want you to feel comfortable and secure during the whole experience. Ready to get started?
Deep Breaths & Brainstorming
There's a reason why yoga instructors tell you to focus on the breath before anything else. When our minds get hyper-focused on a task like finding a new car, our bodies naturally conserve oxygen and we tighten all of our muscles.
Before starting your car brainstorm, visiting a dealership, or test driving a car, take a moment to center yourself and take some deep breaths.
The brainstorming session is a time to connect with the reasons for purchasing a new car and to ask yourself focused questions to generate a list of criteria you can use during your search.
There Are Plenty of Fish in the Car Sea
Much like your first date, you most likely will not fall in love with the very first car you see on the lot when you stop by. We have so many vehicles in our inventory that we want to show you, and we want you to remember that a first test drive may not lead to a purchase.
It's okay to take time to make this big decision. If your first trip to the dealership doesn't lead to a purchase, that's fine. We want you to make a choice you feel confident about, and we will take all the time you need to try several options before you choose.
Once you find a few options that you really like, take time to list out some pros and cons of each. Here are some questions to help you frame your thoughts:
Will this car fit into my budget? (Remember to factor in any interest payments or financing charges over time.)

Can I see myself driving this to work every day?

What are my 3 favorite features of this car?

What are 3 things I wish were different about this car? Are those things dealbreakers?

Will this car work for all of the activities I do? Will it fit the people I need to transport on a regular basis?

How expensive will gas be? Will I have to buy it often?

How important is style in the car I drive? Do I like the look of this car? Can I see myself driving to work, taking a road trip, or cruising around my city in this car?
Picture yourself signing the forms and driving away in each of your new car options. Which one makes you feel the most secure and confident? If you picture any feelings of regret, or if anxiety comes up immediately, it may not be the best choice for you right now, and you might want to consider other options.
Ask for Help
Last but not least, we want to reassure you that we are here to help. There's absolutely no shame in reaching out when the car buying experience feels overwhelming, whether you're reaching out to friends and family who have gone through the process before, looking up information online, or stopping by our Alberta College Ford Lincoln location to talk to a professional.
This is a big purchase, and while you can always change your mind in the future and change cars, it will probably be a purchase that stays with you for a while. Remember to keep taking deep breaths and stay true to the criteria you chose during your brainstorming session. Remind yourself what you really need the car to do for your everyday life and where you need it to take you.
Once you strip away all of the unnecessary worry about minor features, countless extras, and superfluous car jargon, you're left with what cars are really for - taking you and your family where you want to go. Let us help take the stress out of your car-shopping experience and check out what we have to offer at College Ford Lincoln in Alberta!