Test drive the all-new 2020 Escape SUV in Lethbridge, AB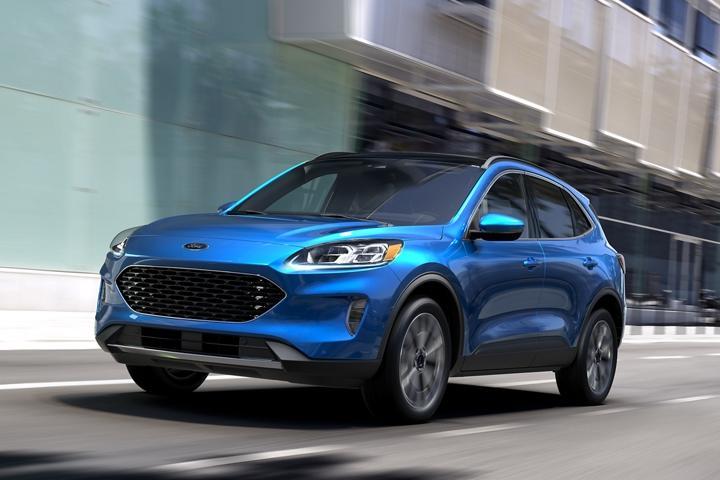 Test Drive the All-New 2020 Escape SUV in Lethbridge, AB
All-new can be an overused term in the auto industry, but it's the only way to properly describe the 2020 Escape. This isn't just some mildly refreshed version of the existing fourth-generation of these popular compact SUVs by any means. What we have now for the 2020 model year is a completely new fifth-generation of the Escape, so let's look at what to expect when you take one for a test drive.
Exterior styling
The fourth-generation Escape was always an attractive, modern and very sporty design for a compact crossover SUV, and the new model certainly hasn't abandoned that philosophy. While still sporty and modern, the lines are now cleaner, smoother and there are fewer angles than before, which does give a very fresh look to what was an already attractive and contemporary design.
Interior styling
While some manufacturers have started to go all multi-colored and funky with the interiors of their smaller SUVs recently, has gone with a more grownup, somber and serious look inside the all-new 2020 Escape. Although that means it's not as eye-catching as some rivals, it also means this model is likely to have much wider appeal and be far less polarizing than some of the competition. It could also lead to better residual values than rivals with loud, youthful interior designs.
Trim levels
Canadian buyers have five versions of the 2020 Escape to choose from. There are four gasoline versions and a gas/electric hybrid. The gas models are the entry-level S, the SE, SEL, and Titanium, while the hybrid option is the Titanium Hybrid. The good news for those wanting the hybrid is that the MSRP is lower than that of the gasoline Escape Titanium.
Engines
The standard powerplant in the S, SE, and SEL is excellent 1.5-litre EcoBoost three-cylinder turbo, which in this case develops 181 horsepower and 190 lb.-ft. of torque. If you prefer more power, the Escape Titanium comes equipped with a 2.0-litre turbo-four that puts out a very healthy 250 horsepower and 280 lb.-ft. of torque. The hybrid option in the Titanium Hybrid is a 2.5-litre inline-four paired with an electric motor and a 1.1-kWh lithium-ion battery. The hybrid system produces a combined 200 horsepower and 209 lb.-ft. of torque, along with some impressive fuel economy ratings.
Powertrains
All models are standard front-wheel-drive with all-wheel-drive as an available option, that's apart from the Titanium Hybrid, which doesn't offer an all-wheel-drive option at present. The Escape Hybrid also comes with an eCVT transmission, while the rest of the lineup comes with an impressive eight-speed automatic transmission.
Interior space
With clever packaging and design, a lot of new models can squeeze a little more of that important interior space out of an existing SUV interior, but Frd has gone further as the new Escape is also a couple of inches longer than its predecessor for even more cargo and passenger space.
Features and equipment
As time goes by, the Escape continues to become even better and better equipped. Base models come standard with the likes of automatic emergency braking, various drive modes, LED taillights, a sliding second-row seat, Bluetooth connectivity, a pair of USB ports, and a 4.2-inch LCD screen for the audio. SE models add a 10-way power driver seat, keyless ignition, automatic climate control, an 8.0-inch infotainment touchscreen, satellite radio, and the optional availability of an impressive 12.3-inch digital instrument cluster.
For more information about the 2020 Escape and to hear about the latest new special offers, get in touch with us today here at College , the number one choice dealer in Lethbridge, AB and the surrounding area.
Source:
https://www.ford.ca/suvs-crossovers/escape/