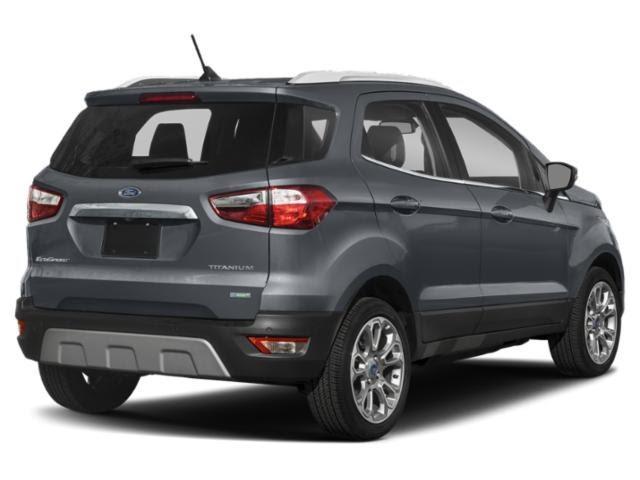 Your car should match your lifestyle. Maybe your job or recreational hobbies have you constantly traveling off the beaten path - literally. You may need to add an all-wheel drive feature to your car or truck to help you get where you need to go.
Our team at College Ford Lincoln is here to help you. Our staff is dedicated to meeting your needs and helping you find a vehicle that accommodates your lifestyle. You need your vehicle to be reliable and durable. We will help you find one that is just that. Let's take a look at the best vehicles to choose from if you need all-wheel drive.
Ford Fusion
If you are looking for a full-sized sedan with all-wheel drive capabilities, the Ford Fusion is going to be your best bet. It boasts easy and dynamic handling and an athletic personality. This car offers optional all-wheel drive when you choose the 245-hp turbocharged 2.0L four-cylinder, which comes standard on Fusion Titanium and Platinum trims. For even more thrills, there is the 2017–2019 Fusion V6 Sport, which boasts a 325-hp 2.7L V6 and standard AWD, along with a sport-tuned suspension that slices through corners. 2017 and newer models have even better features.
If a car is more your speed, the Ford Fusion is a spacious and comfortable option that offers all-wheel drive and will comfortably get you where you need to go. It cruises the road smoothly and effortlessly and makes your driving experience much more enjoyable.
Ford F-150
The Ford F-150 is one of the best-selling trucks. It is durable, reliable, and a great fit if you are looking for all-wheel drive. The 4WD-Low is intended for use where you need greater torque vs. 4WD-High, which is intended for better traction. Ford F150's 4×4 drivetrain is equipped with a wide variety of features to give you the best possible experience while driving
Not all the F-150 options provide all-wheel drive. There are also options for just two-wheel drive and other simpler models.
The Subaru Legacy
Subaru's entry in the competitive midsize-sedan category is the Legacy, and it's been redesigned for 2020. As it enters its seventh generation, the Legacy benefits from upgrades like a bigger touchscreen and a new optional turbocharged power plant. Standard all-wheel drive makes this a great car for those who regularly travel in rain or snow. Also, the 2020 Subaru Legacy comes with an extensive selection of standard driver-assist features.
The Legacy is a 5-seater vehicle that comes in 6 trim levels. The most popular style is the 2.5i Limited, which comes with a 2.5L H4 engine and all-wheel drive. The Legacy is estimated to deliver 24 MPG in the city and 32 MPG on the highway.
Ford Escape
The demand for all-wheel drive vehicles is growing, and Ford has worked to adapt. In addition to the Fusion, the Escape hybrid offers a smooth, easy-to-use all-wheel drive feature that can help you plow through the snow or other rugged terrain. Sending up to 100 percent of power to the front or rear wheels helps make all-wheel drive a real asset in snowy or wet weather.
Sedans and hybrids are not necessarily the first thing you think of when it comes to all-wheel drive vehicles, but as demand continues to grow, Ford is offering a wider range of vehicles with the all-wheel drive capability.
Ford Expedition
Ford's luxury SUV, the Expedition, now offers all-wheel drive capabilities. This spacious and durable three-row seat SUV can go off-road if you need it to. It has ample space for cargo, as the first two rows of seats can fold down to more than double the trunk space. It is a sturdy and reliable vehicle.
College Ford Lincoln is Here to Help
As the demand for all-wheel capabilities continues to rise, more automobile companies are expanding their reach when it comes to models that offer all-wheel drive. Your car should get you where you need to go, and sometimes that destination takes you off the beaten path. Your car should be able to travel off-road with no issues.
College Ford Lincoln is here to help. We proudly serve Lethbridge and the surrounding area. We have a diverse selection of vehicles with all-wheel drive capability and our team will be happy to help you find a model that suits you. Come by and visit our dealership, or go online to https://www.collegefordlincoln.com for more information.