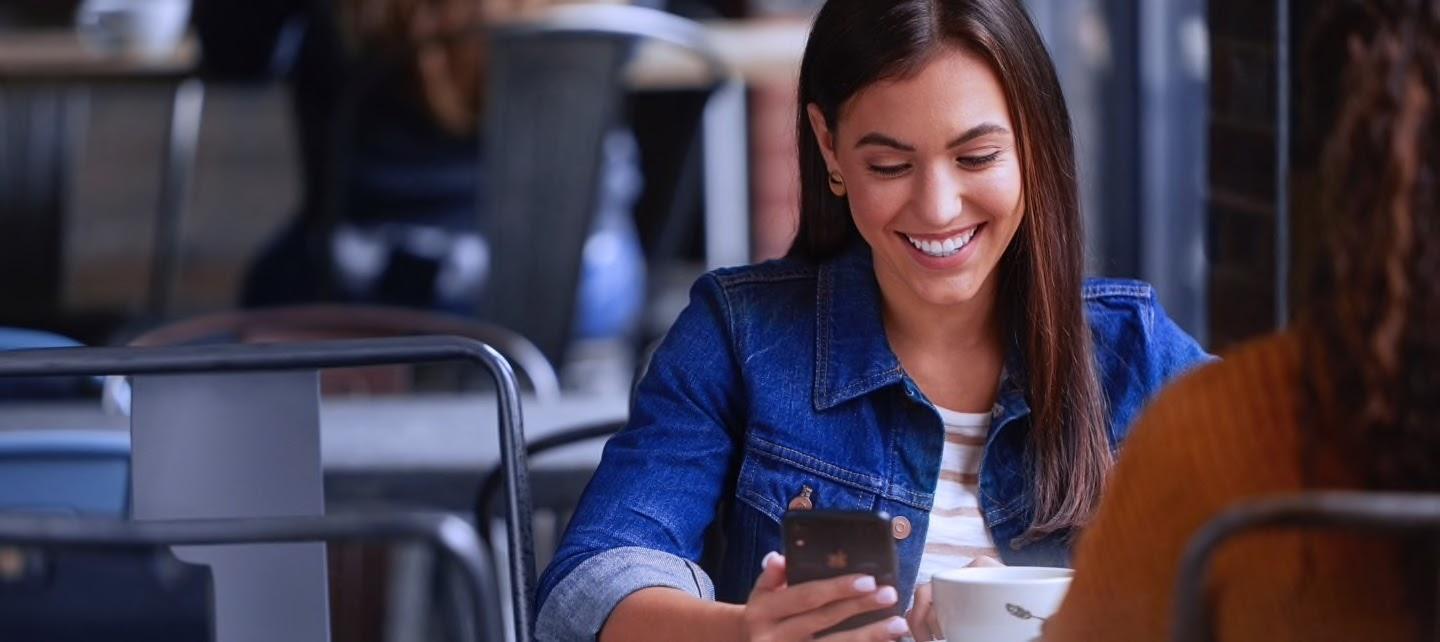 You would be surprised at the number of consumers who purchase a vehicle and never fully understand all the bells and whistles that are part of their investment. At College Ford Lincoln, our dedicated sales team is committed to making sure you know exactly the value you are getting for the investment you make.
Ford MyPass is one of those incredible values that some consumers never think to take the time to learn about or use. It's just one more way The Ford Company is keeping drivers safe and making convenience a priority.
Ford MyPass Basics
At its most basic, Ford MyPass is a complimentary app that is available to all Ford customers. Figuring out a way to put consumers in touch with their vehicle, no matter where they were, was something that was important to our engineers.
We knew that if we could put convenience and safety in the palm of your hand, we could revolutionize the way you interact with your vehicle and your dealership. With safety and convenience at the forefront of our minds, Ford delivered with Ford MyPass.
What Does It Do?
Ford MyPass allows you to connect with your vehicle in a way that, even a few years ago, no one could have ever dreamed possible.
Using the app on your iPhone or Android, you have the ability to Lock/Unlock and Stop/Start your vehicle through your phone with your fingertips.
You can choose to use the remote start option, or schedule your vehicle to start on a timed schedule.
No more forgetting to warm the car before heading off to work in the mornings! Now, before bedtime, you can set the car to start 10 minutes before you walk out the door the next morning. It's that easy!
What's Happening?
Directly from your app, you can check engine fuel levels, oil life, and tire pressure all from the Vehicle Details tab within the app. No more guessing or stressing!
Do you hear an unusual noise coming from the engine? Are you ready to schedule your next oil change? If you set a preferred dealership within the app, you can easily schedule service checks and get confirmation of those appointments from your phone.
You can also view and manage service records and your maintenance schedule from the Vehicle Details tab, too
Forget where you parked? Don't worry, FordPass has your vehicle location pinned. Every time you turn off your vehicle, your location is saved automatically. This means no more safety concerns while wandering around an empty parking garage. Go directly to your vehicle with confidence.
Get Help on the Road
There is incredible peace of mind with this feature, especially for first-time drivers (and their parents). Should you need roadside assistance, you can use your app for that. Ford Roadside Assistance covers winch-outs, towing, fuel delivery, lock-out assistance, flat tire change, and battery jump starts.
You can't put a price on the value of knowing help is available 24/7 to you and the ones you love. We are proud The Ford Company makes this available.
Convenience Features
Need a hotspot? The app turns your vehicle into a Wi-Fi hotspot on wheels for up to 10 devices. No more whining from the backseat. Just use MyPass to connect everybody to all their devices at once.
From the Glove Box tab, you can access important warranty information, the owner's manual, and alert guides.
You may choose to use the Ford Credit tab from your app for a fast and easy way to stay up-to-date on your finance agreement. You can see payments made, payments applied, and payments remaining. You can also make secure payments with the touch of a button, straight from the palm of your hand.
Exclusivity
Using FordPass Rewards, you can earn points toward discounts on service appointments, maintenance specials, and even new car purchases.
Only members of Ford MyPass are provided the Experience Collection. The features available within the Experience Collection vary by region, so it is important to ask our sales team what is available to you.
About Us
At College Ford Lincoln in Lethbridge, we are aware that many Ford drivers may not even know this feature exists. Or maybe you knew, but when you bought your vehicle, you weren't interested.
Ford MyPass is just one of the many exciting ways we are using the latest and greatest technology and innovations to make the lives of our friends and neighbors as easy as possible. Most importantly, we want to help keep you safe.
It's important to us that you know the full capabilities of your investment. So, don't hesitate to contact us to find out if this feature applies. If you're unsure whether or not you may already have this capability and you're not using it, let us find out for you.
Ford MyPass is available on all our model vehicles. So, we make sure you know all about this fantastic feature before you drive off the lot. Come see us today and let us show you all the great things Ford MyPass can do for you.