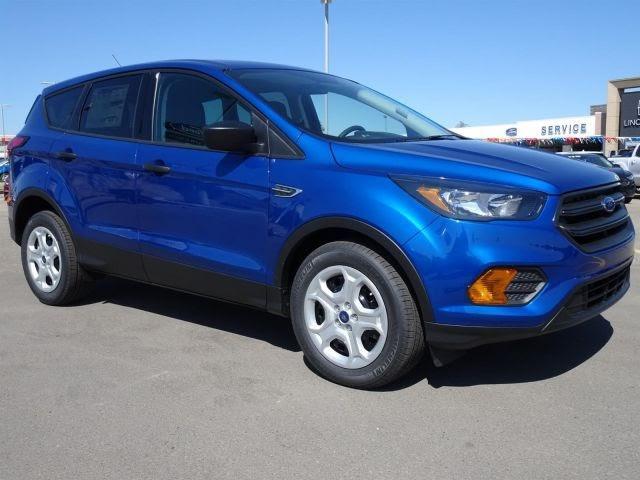 Are you in the market for a new car? Maybe you've outgrown your old one, driven it to its limits, or you are looking for one that better suits your lifestyle. Perhaps you've gotten married and had kids since your last purchase, and comfort is now just as important as luxury or practicality. As you wade deeper into your search, you begin to think: what exactly makes a car comfortable?
Our team at College Ford Lincoln is happy to help you find the answer to that very question. We proudly serve Lethbridge and the surrounding area. Our staff is dedicated to meeting your needs and helping you find a vehicle that accommodates your lifestyle. Let's take a look at the biggest factors to weigh when looking for a comfortable car.
Heating and Cooling
What do you think of when you think of comfort? Maybe luxury climate-controlled seating, or added storage space or cupholders. While those are all certainly relevant, you first need to check out the basics. Does the air conditioning and heating system in the car work well? There are few things worse than having a faulty air conditioner in your car during the sweltering summer heat, or having your teeth chatter on the way to work in the frigid winter months.
If you are looking at used vehicles, you definitely want to make sure the heating and cooling systems are sufficient. Make sure the system reaches the rear seating and offers a comfortable range of temperatures. Few things are more uncomfortable than riding in a car in which you are constantly either hot or cold. You should be comfortable in your car.
Space
Perhaps the most obvious element in determining whether a car is comfortable is space. Maybe you have a family of five. You need three rows of seats to haul your kids and their friends around to soccer practice or school. Maybe you and your family are frequent travelers, and you need enough space to spread out on road trips. Being cramped in close quarters with little legroom can be as annoying as it is taxing. Make sure your vehicle offers the space you need.
Cargo Storage
The car you select will likely be yours for a number of years. Because of this, it should mirror your lifestyle. Maybe you are an avid biker, camper, or hiker and you need space to store your equipment. Or perhaps your job requires you to haul freight regularly. Your car should have enough space for whatever occasion you might face. From trucks to sedans and SUVs, our selection of Fords has you covered.
Check out our F-150, which offers front passengers 40.8 inches of head room, 43.9 inches of legroom, 66.7 inches of shoulder room, and 62.5 inches of hip room. Rear passenger space dimensions vary between SuperCab and SuperCrew models. Its varying range of truck beds offers anywhere from 53 to 77 feet of storage.
Maybe a car is more your speed. Check out the Edge, which has 39.2 cubic feet of cargo space behind the rear seats and 73.4 cubic feet with the rear seats folded down. The larger Ford Focus boasts a 13.2-cubic-foot trunk. Most of the Focus hatchback trims come with 23.3 cubic feet behind the rear seats and 43.9 cubic feet overall with the available 60/40 split rear seats folded down. Cargo space in the ST Hatch is about the same, while the storage area in the RS Hatch is 19.9 cubic feet behind the rear seat and 43.8 cubic feet overall.
Whichever model you decide is right for you, our selection of Fords offers a variety of different vehicles to help you find the right amount of cargo space for your lifestyle.
Luxury
Now we get to the aforementioned amenities. Depending on your budget, you might be able to splurge for a luxury model that offers front and rear seat heating and cooling systems or surround sound speakers. Amenities are meant to make your driving experience more enjoyable, so it's worth perusing through the different interior packages offered in the car.
The higher quality of vehicle, the more luxurious amenities and features it will offer. Make sure it is within your means, but don't be afraid to splurge on additional features to make your car driving experience more comfortable.
College Ford Lincoln is Here to Help
There are several different factors to consider when purchasing a car that will make you and your passengers comfortable. Be mindful of leg room, cabin size, and storage space. Take note of the different interior packages offered when purchasing. Your car is going to be yours for a number of years. You may as well be comfortable in it.
Our team at College Ford Lincoln is here to assist you in the process. We happily serve the Lethbridge area. Our team is dedicated to helping you find a comfortable car at an affordable price. Stop by our dealership or go online to https://www.collegefordlincoln.com/ for more information.