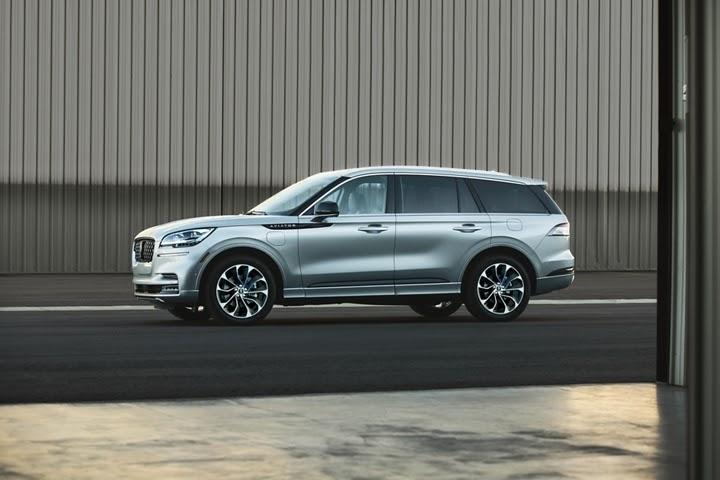 At College Lincoln in Lethbridge, we know our dealership stands above the rest.
We've all seen theatrical portrayals of a stereotypical car salesman. Typically, the car "dealer" is portrayed as a man smacking gum, his hair slicked back, dressed in a polyester suit with a gold chain glimmering from inside a dress shirt that's unbuttoned too much. Yikes!
While those salesmen might be out there somewhere, they are not working at College Lincoln. Our salespeople live and work in your community. We're your neighbors. We patronize the same businesses. Our children probably go to school together or play on the same ball team. You won't find slicked-back hair or polyester suits here.
Purchasing a car is an investment. We are honored that you would trust us to help you find the perfect ride. Our goal is to ensure that you're happy and confident about the car you purchase. We hope when you leave our dealership, you will feel you've been treated like our neighbor and will come back to see us again.
You should expect the following from a quality car dealership: substantial inventory, knowledgeable salespeople, a responsive finance team, and a flexible service department.
Substantial Inventory
A professional dealership should have the vehicle you're interested in on hand. Our customers know to expect a large inventory of new and used makes and models from which to choose.
We know there is no comparison between the stale experience of looking at glossy pictures in a brochure and the fun of actually putting your hands on a vehicle. With so many customizable packages, you need to be able to 'kick the tires' on the vehicle you like best.
You'll also find an up-to-date inventory of all our new and used vehicles on our website, allowing you to browse from the comfort of your home before you even set foot on the lot.
Knowledgeable, Professional Salespeople
Purchasing a car can be stressful. Our professional salespeople know your purchase is a big deal. We also know that, for the most part, you likely have a good idea of what you want. It's our job to help you figure out what features are most important to you and then help you find what you're looking for.
Our salespeople are thoroughly trained and experienced in our brand. With our dedication to you, we have time to answer your questions, compare makes and models, play with all the optional accessory packages, and take your favorite models out for test drives.
Knowledge is power. The more information we can provide to help in your decision-making, the more empowered you will feel about your purchase. That's our goal: an empowered customer who drives their new vehicle off our lot with a smile.
We won't follow you around the lot, hound you with unnecessary questions, or manipulate you.
Responsive Finance Team
Finance teams shouldn't make your stomach twist. We are here to help you understand the details of financing and make you feel good about the commitment you make.
While it is not a necessity, it may make you feel more confident to think through your budget and have a figure in mind for an affordable monthly payment. Finding out your credit score, what financing you may qualify for, and browsing over our incentives may also help you feel more secure about your purchase.
A finance application, trade value calculator, and a monthly payment calculator are all available to you on our website even before you come to the dealership. Feel free to call on us at any point in your process. With our years of experience, we may be able to alleviate any unnecessary worry or anxiety you have regarding financing.
We want to be sure you feel good about all the financing options available to you. Should you have questions before you come to the dealership (or after), we are only a phone call away. While you browse our website, you'll even notice a Live Chat/Text option in case you have immediate questions.
We are here for you, and we don't make your stomach twist.
Service Flexibility
When you purchase a vehicle from College Lincoln in Lethbridge, our commitment to you doesn't stop once you've driven off the lot. In fact, it has just begun.
We are here to help you keep your investment running smoothly. With scheduling available on our website and routine maintenance checks that fit your schedule, it's never been easier to find an appointment time that works for you.
Our service department opens early at 7:30am Monday - Friday and at 8:30am on Saturday to accommodate folks before they head to work. We work hard to keep our scheduled appointments running on time, so you won't be kept waiting.
All dealerships are not the same. We believe you'll find us better than the rest. We appreciate your business and want the opportunity to prove it to you. With COVID-19 safety measures in place, we are ready and willing to safely serve you at College Lincoln on1st Avenue today.