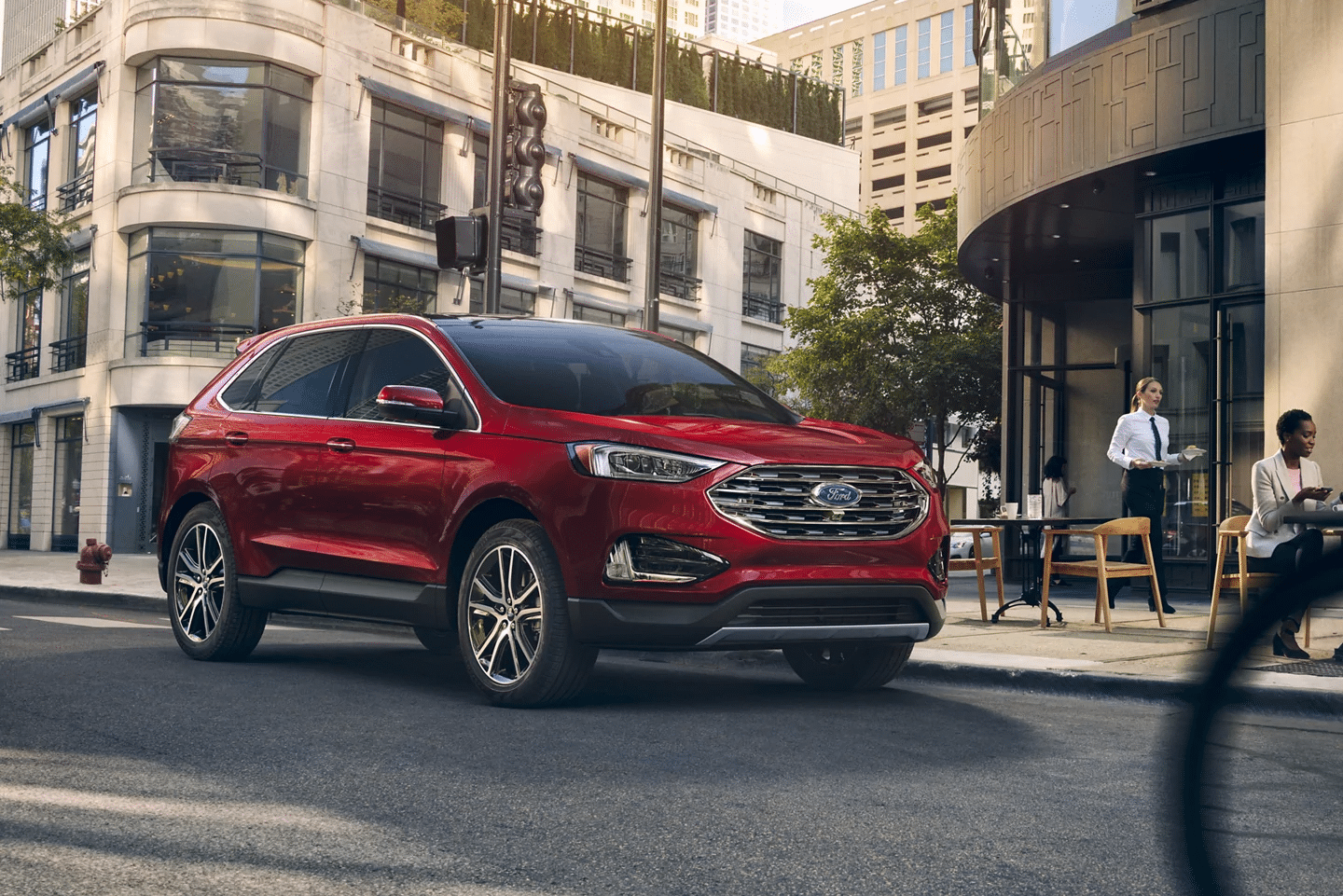 Purchasing a new vehicle is a big affair, but there are a few things you can do to make it less stressful and more exciting. Whether you need a car immediately or want to add a weekend toy to your collection, breaking the process into steps can help keep you from getting overwhelmed.
Our team at College Ford Lincoln is happy to provide car buying assistance to the greater Lethbridge community. Whether you already know what you want or are just getting started, we can help make it a fun experience.
Setting a Budget
Figuring out how much you can spend on a car is the most important step. If you purchase a car outside your budget, you could be stuck with massive debt. Knowing your budget before you look will prevent disappointment when you fall in love with something you cannot afford.
To figure out your budget, subtract monthly expenses from your monthly take-home income. The amount remaining is the high end of what you can afford. Consider reducing the amount by 10% to give yourself a financial cushion should an unexpected expense arise.
Choosing a Loan
If you have the money already set aside in your bank account, then you may not need to take out a loan. If you do not have the full amount, there are several options for getting a loan:
Private Bank or Credit Union

Car Dealership

Car Manufacturer
Each institution will be able to offer different loan terms. It is worth taking the time to find the loan that will work best for you.
All loans will have an interest rate. Your credit score is used to determine what that interest rate is. Higher credit scores can get lower interest rates. Looking up your score before going to a loan officer can give you an idea of what to expect.
Think of the interest as adding on to the total cost of the vehicle. The higher the interest rate is, the more expensive the vehicle becomes. It is good to choose the loan with the highest monthly payment you can afford with the lowest interest rate.
List of Wants and Needs
It can be easy to get distracted by all the bells and whistles available, but that can lead to later regrets. Before you start shopping for cars, make a list of what you need in a vehicle as well as things you would like to have.
Some things to consider are:
What will the vehicle mainly be used for?

How many people need to fit in it comfortably?

Will your family size be changing soon?

Is passenger comfort or cargo space more important?

How important are tech and driver-assist features?
Once you know what you need, you can start looking at vehicles. Find a vehicle that meets all your requirements.
Getting Rid of Old Vehicles
If you currently have a vehicle, think about whether you are keeping it or getting rid of it. A few options for getting rid of an old car are:
Trade it in at the dealership

Donate it to a charity or non-profit

Sell it to a used-car dealership or privately

Scrap it for cash
Making plans for your old vehicle before you purchase the new one will make the experience more fun.
Test Drive the Vehicle
Never purchase a vehicle without test driving it. What may look perfect on paper might not handle the way you like. As you go for a test drive, think about:
Blind spots

Feel of acceleration and braking

Visibility

Comfort of seats
Ask your sales agent to explain the car's driver-assist and technology features. Spend some time trying out the temperature controls and sound system. Once you get home, life can get in the way of discovering everything about your new car.
If you are not satisfied after the test drive, take some time to really think about it. Are the issues something you can live with, or do you need to look for a different option?
Contact Your Insurance
Once you know what you plan to buy, talk to your insurance agent. Have them explain what your insurance currently covers and decide if there is additional coverage you need.
Even if you do not increase your coverage, your premiums will probably increase since the new vehicle has a higher value. Make sure you can afford the insurance for the car before you buy it.
Drive Home in Your New Car
Before you sign the paperwork, make sure your questions are answered. Ask about warranties and after-sale servicing. Once you feel comfortable with what you know, it is time to buy the car.
Here at College Ford Lincoln, we love helping people buy a new vehicle. You can view our inventory and apply for credit - all online. Our team can assist you using the online chat, by phone, or in person. Take a look at what we have, and then let us know how we can help.