Trail Sale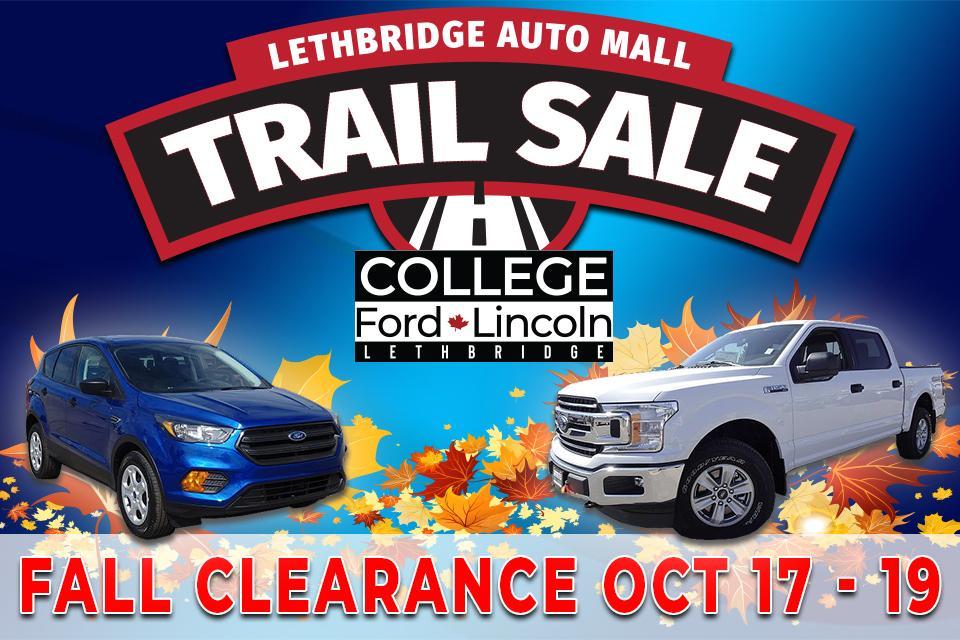 Don't Miss the Great Offers at this Year's Trail Sale!
Highlights:
-
$500 off of new vehicle purshcase


-
Free Girft for registering for the event
-
Scrath & Win Guranteed Prize when you test Drive

Contact Us


By submitting this form you are agreeing to receive communications, including emails, from College Ford Lincoln Ltd. about them and their products, services, events, news, offers, customized ads and more. You may withdraw consent at any time. By submitting this form you are also representing that you are at least thirteen (13) years of age.